Tournament Provides Reunion Opportunities
April 5, 2016

Posted by:

Bob Lenz

Category:

Gleaner
By the look on their faces you might think they won the Friendship Tournament, but those smiles by UCA's women's varsity basketball team are for winning the tournament's Sportsmanship Award for the second year in a row. It was a goal they set for themselves before the tournament even began. CREDIT: TAMARA TERRY
---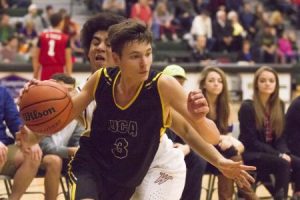 For students at Upper Columbia Academy (UCA) in Spangle, Wash., attending the Friendship Tournament at Walla Walla University (WWU) in College Place, Wash., is just as much about the friendship as it is the tournament. This annual basketball tourney is like a reunion. Huge smiles and hugs start each game as former staff and students arrive to watch.
This year, to help WWU round out the tournament, UCA's womens' and mens' junior varsity teams joined the traditional varsity teams to participate in the three-day event.
Before they left, the women's varsity basketball team told John Winslow, UCA principal, they were hoping to receive the Sportsmanship Award again this year. The look on their faces when it was announced they had received the award was priceless.
"Basketball is so much more than just playing ball," says Joe Hess, vice principal for student life and men's head dean. "They have the opportunity to work as a team, to depend on each other, and — win or lose — to know they gave it their best."
That pride is what brings many former staff and students to the games to encourage their UCA family.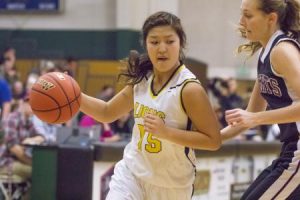 "It's fun to see the students really enjoying their time together no matter the score," Hess adds. "The encouragement they give each other and the sportsmanship they show on the court really makes one proud to be a part of this family."
With the games complete, students headed back to start their student week of prayer. That same encouragement and support will transfer from the basketball court to the sanctuary as their classmates share what the Lord has inspired in them. Some will nervously present for the first time, but they will be okay because their UCA family will be there to support them just as they did at the tournament.
---
Tamara Michalenko Terry
Upper Columbia Academy communication coordinator